🌎 Free worldwide shipping on all orders over 100usd! 👍🌎
Who you gonna call Sweater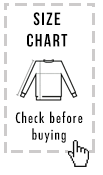 A This is Feliz Navidad™ original design.
Knitted and sewn in ethically responsible workshops in Buenos Aires, Argentina.
Designed for men and women alike, with a single size chart that ranges from XS to XXL (check your size).
Knitted with jacquard technique, its pattern is made as the garment is made. This allows the design to last many years, as the garment itself.
We use imported yarn from Brasil:

Yarn's quality translates into a super soft sweater. And also into wrinkle and odor resistance, along lasting colors.
It has a naturally perfect fit. Hugging the waist and wrists, with the exact shoulder length at each size.
Ideal for a chill morning and afternoon, with a forecast of a fun night.
Buy it now, and receive it anywhere in the World!
Shipping time and cost (including fees, duty and taxes) is calculated during the checkout process. We are not responsible for delays or related issues in the receiving country.