🌎 Free worldwide shipping on orders over 200USD 🌎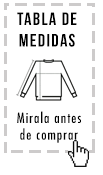 A Tranqui Pijamas™ original design.
Designed for both men and women, with unisex sizes from XS to XL (see size chart).
Made in ethically responsible workshops in Buenos Aires, Argentina.
Design printed over a super soft and comfy fabric, perfect for staying all day in.
Doesn't decolor and it's super easy to wash.

Ideal for long mornings in bed, and no-plans nights.
Buy it online and receive it anywhere in the world!
FREE International Shipping for all orders overs $100 USD (and you can expect your order to arrive within 3 to 10 business days 😎).
Anything under $100 USD will have a flat fee of $35 USD per order.
All taxes and customs fees that may be generated in the destination country for receiving an international shipping, are due by the customer.

You can also pick them up at one of our stores in Argentina, but principle of least effort is called 'principle' for a reason.